---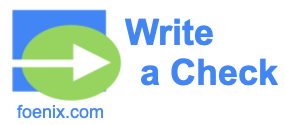 When you write a check, you are not only required to write the amount using numbers, but you also need to write out the check amount with words.
Here we will show you how to write and spell any amount you enter in the box below:
PS. Enter the full dollar amount, without the cents, above. You can insert the cents after you submit the dollar amount, because cents do not need to be written out.
You are not the only one uncertain about how to write a check amount. Here are some recent check amount searches from this page:
How to write a check for $60
How to write a check for $250
How to write a check for $1,500
How to write a check for $4,250
---
Copyright
|
Privacy Policy
|
Disclaimer
|
Contact